Acommodation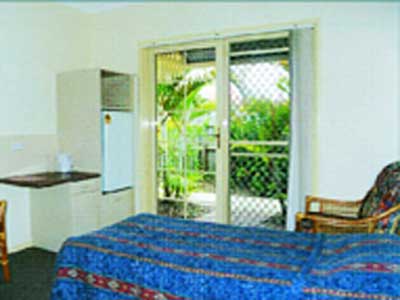 Victoria Point Lodge is a modern, well maintained complex specifically designed to suit pensioners requiring rental accommodation. The complex consists of 12 single units surrounded by tropical gardens. All units are secure and entry can be gained from inside the complex or from outside through each private courtyard.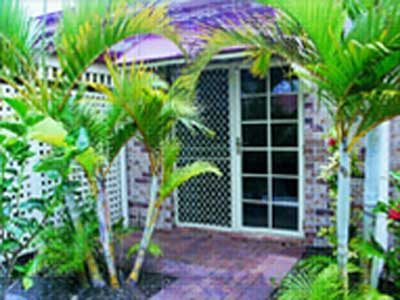 The fully furnished units have their own ensuite fitted with handrails, remote control LCD TV, fridge and tea and coffee making facilities. All units open out to their own private courtyard and garden. Each room has a connection for a private phone allowing for contact with family and friends. Fresh bed and bath linen is supplied weekly.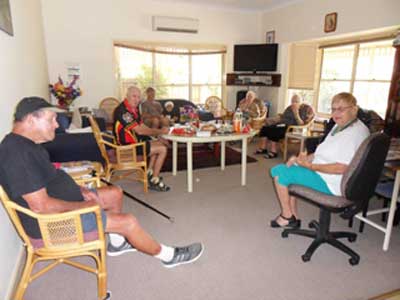 The lounge has comfortable seating and is the focal point for TV, games and conversation. A library of books and jigsaws available. Meals are served in the central dining room. Tea and coffee making facilities are available in the dining room for residents and visitors. The dining room leads to a covered outdoor seating area that takes full advantage of the bay breezes.
Laundry
Bed linen and towels are laundered and fresh bed linen and towels are provided weekly. Laundry facilities are available on site free of charge for your personal use.
Meals
Meals are prepared on site by staff who are fully trained in food safety.
Breakfast – a self serve continental breakfast is available at the resident's convenience
Lunch - is the main meal served at 12 mid day
Dinner - served at 5.00pm.
Typical Menu
Sunday

Lunch
Roast of the day with Potato, Pumpkin, Carrot and Greens
Desert
Old fashioned Bread and Butter Pudding
Evening
Freshly Made Assorted Sandwiches

Monday

Lunch
Home made Shepherd's Pie with Mashed Pumpkin, Peas, Corn
Desert
Apple Crumble and Custard
Evening
Omelette / Fruit Salad

Tuesday

Lunch
Apricot Chicken, Saffron Rice, Seasonal Vegetables
Desert
Trifle
Evening
Toasted Sandwiches / Fresh Fruit

Wednesday

Lunch
Corned Silverside, Mashed Potato, Glazed Carrot, Beans
Desert
Baked Egg Custard
Evening
Homemade Soup of the Day / Fruit Salad and Jelly

Thursday

Lunch
Savoury Glazed Meatloaf with Potato Bake, Mixed Veges
Desert
Sticky Toffee Pudding with Butterscotch Sauce
Evening
Ham and Cheese Crepes / Creamed Rice

Friday

Lunch
Fish of the Day with Potato Wedges and Seasonal Veges
Desert
Chocolate Self Saucing Pudding and Custard
Evening
Italian Pasta / Fresh Fruit

Saturday

Lunch
Steak & Kidney Pie with Mashed Potato and Vegetables
Desert
Apple Charlotte
Evening
Cold Meat and Tossed Salad / Peaches and Custard